Manhwas, or Korean comics and webtoons, have become more and more popular. What's not to like? Manhwas offer a wide range of genres for readers to choose from. The beautiful art styles and immersive writing make more and more readers addicted to manhwas.
Above all, smut manhwas have been gaining popularity over the years! These steamy reads will excite you and make you blush as you binge-read through the chapters. And don't be fooled–there is no one kind of smut.
The world of smut comes in many forms–some stories are both funny and sexy, some are mysterious and bewitching, and some are even heartfelt while still being racy. Whatever the mood you're in, we're sure this list has something for everyone!
The 20 Best Smut Manhwa of All Time
Looking for the next steamy story that will leave you wanting more? Then look no further because we've gathered 20 of the best smut manhwa of all time! While all of them have different themes and subgenres, each manhwa guarantees a hot and racy adventure. So sit back, relax, and dive into the world of smut!
Let Me Drive by Kyun
Love Parameter by Kkun & Insane
An Innocent Sin by Oh Gye
Dream of A Sweet Rain by Gu Dawin
Say You Like It by Monkey Magic
Talk To Me by EunByul
A Killer Woman by Seok Hyeon
Run Away by Rangrari
I'll Take Her Away by Anonymous
Man Up, Girl! by Jeon Hoyun
My Childhood Friend Can't Be This Big! by Kwak Dupal
Household Affairs by ButcherBoy
Sadistic Beauty by Woo Yunhee & Lee Geumsan
My Kingdom (Silent War) by Tharchog & Yansae
Paradise Lost by Juhwan Son
The Blood of Madam Giselle by Lee Yunji
Peach Sorbet by Zanggu
Summer Solstice Point by Yuju
Gwang-An by Yuk Mihwa & Rahye
Do It One More Time by Miti & Googoo
1. Let Me Drive by Kyun
Let's start things off with something short and sweet. Let Me Drive is a saucy little treat that ends in less than 50 chapters.
Bobby Park spends his days as the neighborhood driving instructor. But at night, he transforms into an elusive artist with a long list of female muses. Drawn by his magnetic charisma, many of his female clients pursue intimate relationships with him, fuelling his lust even more.
This thrilling cycle ends when he meets Emily, the alluring woman who will change his life forever. The catch? Emily is married–and to Bobby's old friend from college!
Wrapped up in secrecy and desire, this manhwa is sure to satisfy your cravings!
2. Love Parameter by Kkun and Insane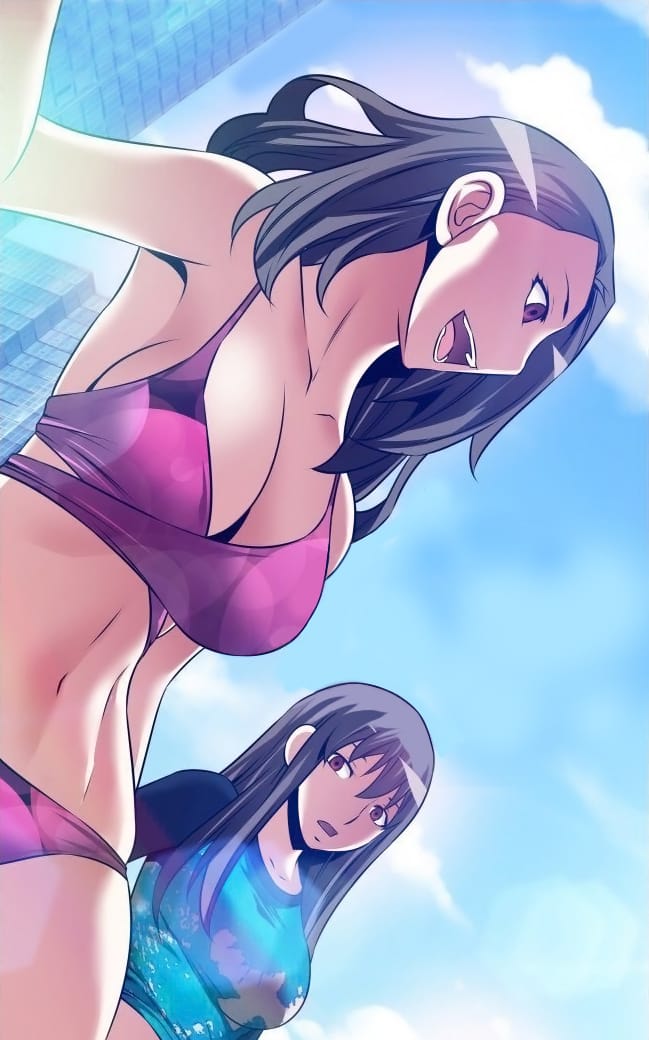 Have you ever had that one college classmate who's a complete nerd, yet gets all the girls to fall for him? Well, that's Young Hoon from Love Parameter! At first, he's the typical geek who always gets dumped because all the women in his life complain that he doesn't understand them.
But once he receives a special pair of glasses, Young Hoon's life starts to change. These glasses give him unique abilities–like knowing how people would react to what he'll say, and even the power to see the "parameters" of people right above their heads.
With these abilities, Young Hoon becomes an unstoppable ladies' man! Girls fall at his feet and the hot and steamy scenes come right after another. Combining both wacky supernatural plots and red-hot segments Love Parameter is a fun ride from start to finish!
3. An Innocent Sin by Oh Gye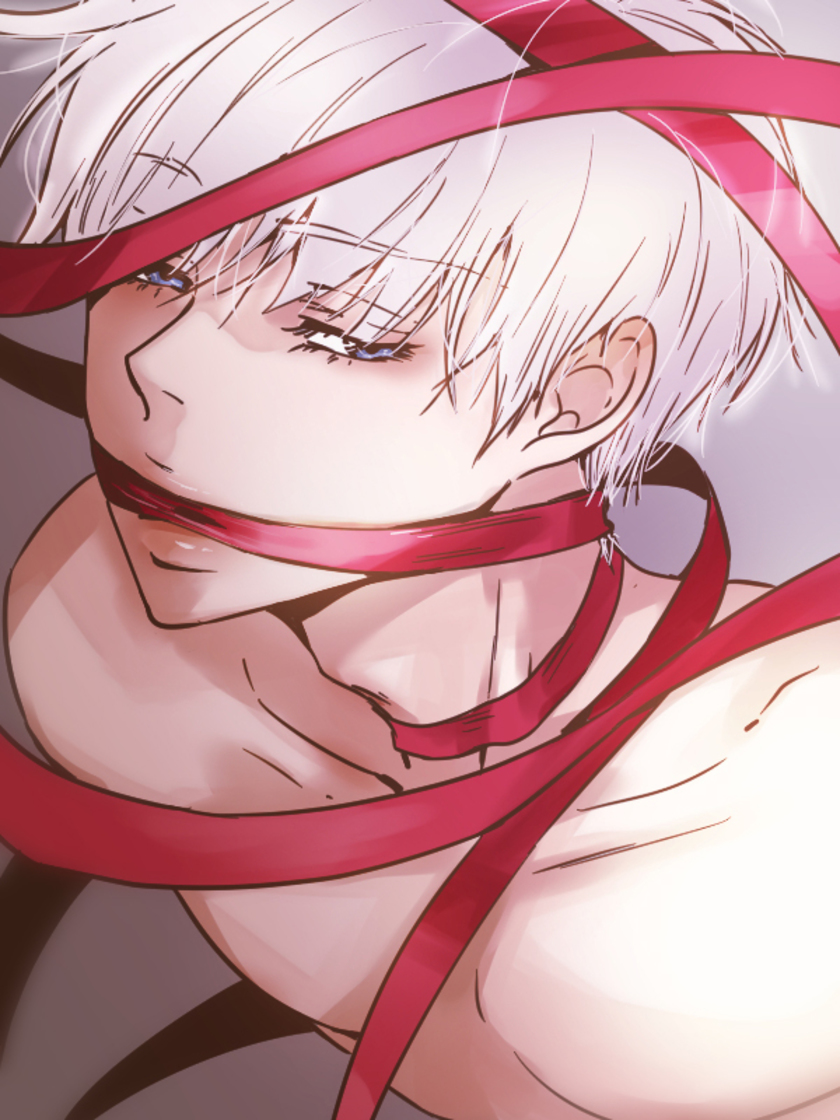 An Innocent Sin proves that there's nothing sexier than a mystery.
When Nayeon thinks she's by herself on the last train home, she decides to have a little fun by fantasizing all about her deepest desires. But it turns out, Nayeon is far from alone. A mysterious handsome man walks up to her and offers her his business card.
He urges her to go to a place by Peach Puff. Intrigued by this handsome stranger, Nayeon embarks on a journey of love, lust, desire, and betrayal as she gets pulled into a world she can't escape.
4. Dream of a Sweet Rain by Gu Dawin
In the small town of Sanwoon-dang, Danyoung works as the only doctor. While used to dealing with difficult patients, one day she is given a seemingly impossible task: to treat Baek-gyeom, a powerful man who is her father's sworn enemy!
Danyoung swore an oath that she would never turn her back on the sick and wounded, so she agrees to treat Baek-gyeom. The problem? The herbs she used to remedy him actually have the side-effect of stimulating his lust!
Will the two be able to resist the growing attraction between them? Or will Danyoung learn to give in to the sweet temptation of Baek-gyeom's lust?
Dream of a Sweet Rain has an immersive setting and swoon-worthy scenes that will make you blush as you binge-read!
If you also like Mangas, make sure to also check out this selection of the 20 best Smut Mangas!
5. Say You Like It by Monkey Magic
Say You Like It is another one of those short but satisfying manhwas. At just 32 chapters, it's a quick read that will stick with you for a long time.
Traumatized from a horrible dating experience in the past, Jaewon has learned to avoid being in relationships. He claims he's fine just being alone, but apparently, destiny has other plans.
When Jaewon bumps into his old childhood friend, desires resurface and his relationships with his peers begin to shift. Will Jaewon keep pushing away someone who's destined for him?
With a distinct art style and endearing characters, Say You Like It is for those who want some romantic scenes mixed in with the smut.
You May Also Like: Best Isekai Manhwa
6. Talk To Me by EunByul
How far will you go to keep your secrets?
Seol Reim is a girl with two sides. One side is the purest and most innocent girl you will ever meet. You'll never think that this girl can ever do anything naughty.
But deep down, Seol Reim is keeping a secret. Her deepest and dirtiest desires are just waiting to come out. Will Seol Reim learn to break free from her good-girl image, or is she destined to play pretend forever?
7. A Killer Woman by Seok Hyeon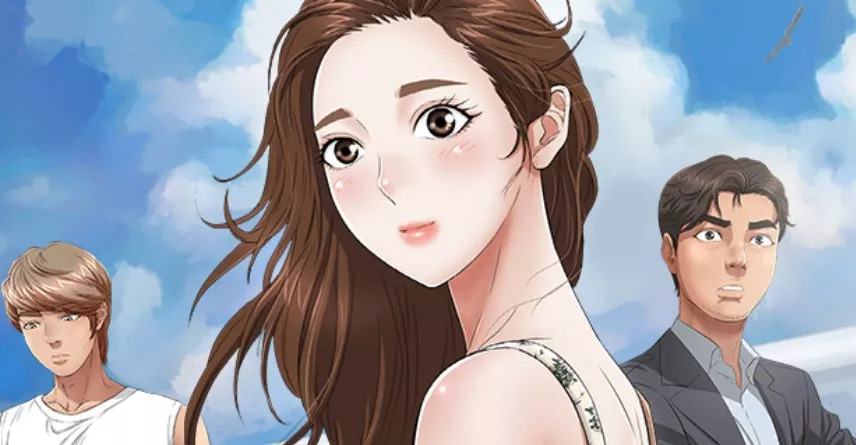 If you want a manhwa with a dark side, then A Killer Woman is the perfect pick for you.
Nam Choyeon is beautiful, young, and full of promise. She has everything going for her–except she's hiding a dark secret. You see, when Nam Choyeon went to a fortune teller, they told her something that made her stop in her tracks.
The fortune teller told Choyeon that any man who comes into her life will meet a tragic fate! At first, Choyeon tried to deny this. But as she meets more and more men, the prediction starts proving to be true.
Devastated, Choyeon decides to go to an island to end her own life in order to prevent killing more men. But can she overcome fate and find her true happiness?
8. Run Away by Rangrari
Run Away is a red-hot manhwa with sensual scenes from the very start. It's also a thrilling psychological mystery that won't let you sleep until you find out the truth.
The story starts when Nae Yeon comes out of the jungle with her memory wiped out. She wanders around to look for help, but instead meets a strange man who tries to take advantage of her!
She's saved by another man, Kitae, who tells her that she is actually his wife. To explain her memory loss, Kitae told her that she got into a car accident and is undergoing treatment for her memory.
Nae Yeon believes him, but we soon learn that what Kitae told her is far from the truth.
With sexy stories from multiple couples and a spine-tingling story to boot, Run Away is a smut manhwa unlike any other.
9. I'll Take Her Away by Anonymous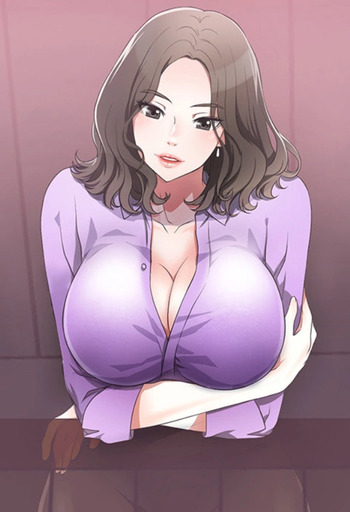 Smut with a side of revenge? Count us in!
When In-Kyu was still in high school, he was mercilessly bullied by Tae-Seok. To make matters worse, Tae-Seok even stole In-Kyu's first love! After graduation, the two rivals go their separate ways. Little did Tae-Seok know, In-Kyu has been planning his revenge all this time…
By fate, In-Kyu now has the upper hand. When Tae-Seok dares to lay his hand on In-Kyu's girlfriend, that's when In-Kyu decides to enact his revenge.
They say revenge is a dish best served cold, but I'll Take Her Away is anything but. Filled with smoldering hot sex scenes full of tension and history, I'll Take Her Away is a manhwa you won't forget from start to finish.
Read More: Top 30 Hottest Korean Female Models
10. Man Up, Girl! by Jeon Hoyun
This next manhwa combines smut, comedy, and the supernatural all in one.
Man Up, Girl! tells the story of Sola and Kyung-Ho, the picture-perfect couple. In their three years together, they've never had any serious fights. They know they are perfect for each other.
Except for one problem: Kyung-Ho has never been able to make Sola orgasm!
One night after another climax-free intimate session, Kyung-Ho discovers Sola's secret stash of sex toys. A fight erupts, and this becomes the reason for their breakup.
Did you think that was the end of Kyung-Ho and Sola's story? Well, you're mistaken! Because the next morning, the two wake up–in each other's bodies!
This gender-swapping tale is as entertaining and racy as it gets. Man Up, Girl! is a wildly fun ride from beginning to end!
11. My Childhood Friend Can't Be This Big! by Kwak Dupal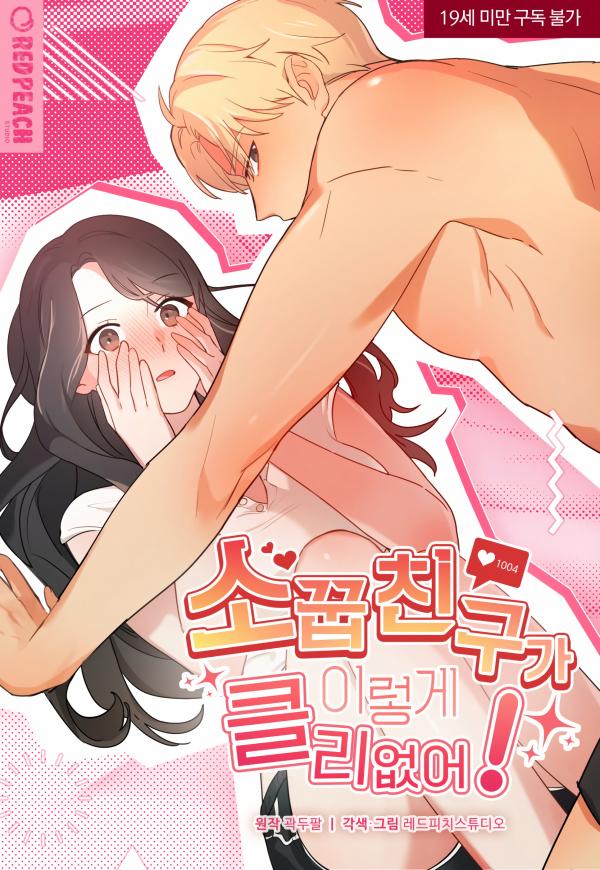 Seoyeon and Lee Won used to be inseparable. As childhood best friends, the two did everything together. They thought they'd be best friends even when they grew up.
But things change, and the two grow apart. Lee Won becomes a celebrated golf prodigy, while Seoyeon lives in his shadow as a nobody who runs a social media account reviewing adult toys and items.
Then one day, someone slides into Seoyeon's DMs and sends her a photo of a rock-hard six-pack! The anonymous man begins flirting with Seoyeon, seducing her by saying the rest of his body is just as gorgeous as the photo.
Unable to resist, Seoyeon flirts back. As the two start talking, they soon realize that they actually know each other from the past.
This manhwa is a short but very entertaining read about rekindling lost love and reigniting the burning passions of the past!
You May Also Like: The 20 Best Manhwa Of All Time
12. Household Affairs by ButcherBoy
On the outside, Si Yeon and Ha Jin look like the perfect couple. But actually, the two of them are hiding secrets–even from each other.
Si Yeon secretly feels neglected as the wife of the cold Ha Jin. And Ha Jin? He actually works as a secret assassin! Si Yeon is unaware that he only married her to maintain a cover.
The two secrets go head-to-head as Si Yeon starts an affair with the delivery boy. Meanwhile, Ha Jin's cold exterior starts to crumble as he slowly starts to truly fall for Si Yeon.
This manhwa takes married couple drama to the next level. With overwhelming tension and desire, Household Affairs is a seductive mystery just waiting to be unraveled.
13. Sadistic Beauty by Woo Yunhee & Lee Geumsan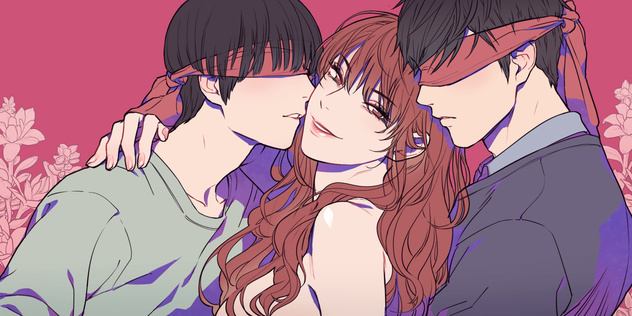 If you're looking for memorable characters and an exciting plot, Sadistic Beauty is the perfect fit.
Chun Doona is a savage woman who always gets what she wants. Stunning from head to toe, this sadistic beauty is the true definition of irresistible.
What happens when she meets two guys who are more different than night and day? On the outside, Woo Haseol is a shy young man, but his true nature is a different story. On the other hand, there is Professor Byun Minho–arrogant and sexist and sees Doona as his biggest enemy.
Worlds collide when this interesting trio finally meets. Tensions rise as pain becomes pleasure and the line blurs between danger and delight. Sadistic Beauty is a wickedly engaging read with a gorgeous art style and a gripping plot that will leave you wanting more.
14. My Kingdom (Silent War) by Tharchog & Yansae
Dive into the secret world of the dark underground market in My Kingdom (Silent War). This manhwa has everything: exciting action fights, thrilling plotlines, as well as a cast of characters to root for–and despise! But above all, My Kingdom has a captivating forbidden love affair right at its core.
Hyun is timid and a bit of a pushover. He spends his days under the command of Gunner, a gang leader who's in charge of many illegal businesses. Hyun doesn't know how he ended up in this sick parasitic world, but he's determined to get out.
Then one day, he meets an alluring woman and starts to form an intimate relationship with her. The problem? The two never should have gotten close in the first place.
My Kingdom (Silent War) is a collaboration between a popular writer and a beloved artist. From smoldering hot steamy scenes to heart-racing action, check this manhwa out if you want something both erotic and exciting!
15. Paradise Lost by Juhwan Son
What happens when two outcasts from two different worlds meet?
Serena and Mitch are both creatures of the night. When the sun goes down, that's when their work picks up. Mitch is a cab driver who has met all kinds of customers throughout his career, while Serena works as one of the most in-demand entertainers at a nightclub.
Despite relative success with their careers, both feel a sort of emptiness–like there's something missing from their lives.
One night, Mitch gets a call to pick up a VIP client–and that's when the two are fated to meet. Filled with hot scenes and indescribable tension, Paradise Lost also stands out for its complex characters and addictive writing.
16. The Blood of Madam Giselle by Lee Yunji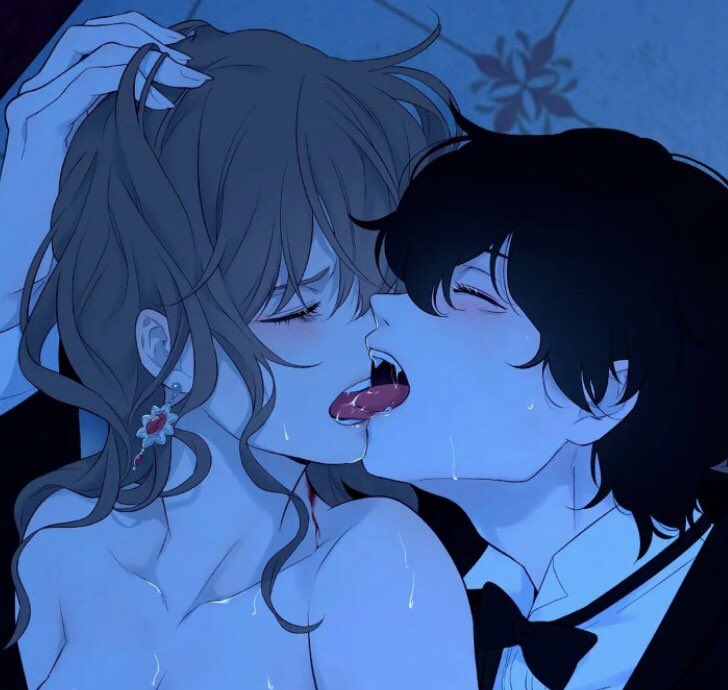 They say fear can be a great aphrodisiac, and The Blood of Madam Giselle proves it.
On the inside, Madam Giselle is a rebellious young woman who longs for freedom. But on the outside, she's forced to play the part of the picture-perfect submissive wife to a violent husband she never wanted to marry.
When the couple moves into a new house the husband inherited from his family, Madam Giselle's life is forever altered. While wandering the corridors of the mansion, she discovers a young man trapped in a cage. According to her father-in-law, this boy is a monster, an "immortal flower that feeds upon blood."
Little did Giselle know, this caged boy will actually be the one to set her free. Intrigued, she starts paying nightly visits to the caged man every night. What will become of Madam Giselle? Can someone who's called a "monster" really be this beautiful and alluring?
17. Peach Sorbet by Zanggu
When you look at Moa, you'll see a perfectly normal young woman. She's cute, is close to a lot of good friends, and is generally doing great in life. But actually, she has one insecurity: she's still a virgin.
One night when she and her friends are playing truth or dare, she gets cornered into answering whether she's had her first time or not. Panicking, she lies and says she's given her virginity to a man called Yura. Moa is relieved that her friends believe her lie, but to her surprise, she soon meets a man called Yura in real life!
Soon, Moa who has never even had sex is trapped between two gorgeous hunks who want her all for themselves. Peach Sorbet is a manhwa that combines the endearing and heartfelt experiences of young love with the sexy and sultry passions of lust.
18. Summer Solstice Point by Yuju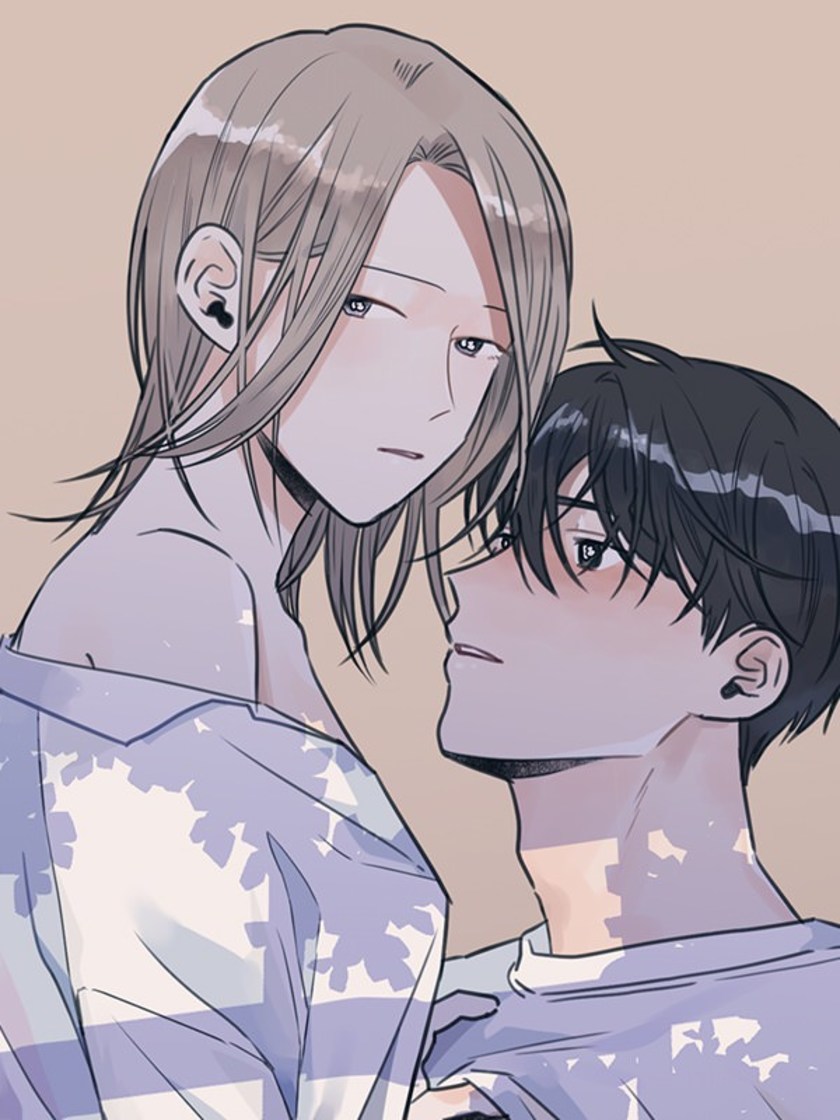 Summer Solstice Point is a tale of second chances, unconventional love, and new beginnings.
When 20-year-old Jihoo begins working at Seoha's cafe, his unforgettable handsomeness immediately draws her in. The problem? Seoha is way older–and just recently divorced!
But even when the two of them come from very different backgrounds, the magnetic attraction between them is hard to deny. This summer, both Seoha and Jihoo decide to take a leap into unfamiliar territory.
They say still waters run deep. Summer Solstice Point may seem like just a quiet love affair, but it's actually a story filled with burning passion and unrelenting desire.
Summer Solstice Point is so good, it's even being turned into a K-Drama! Catch up on the original story before diving into the show to get the full experience.
19. Gwang-An by Yuk Mihwa & Rahye
Want to be transported back to ancient times and experience true carnal desire? Then this immersive historical fiction smut manhwa is for you.
Gwang-An tells the tale of Eun-Woo, a lady of the court who wants nothing more than to fulfill her role to serve the kingdom. Her ultimate goal is to become a Jimil Sanggung, a high-ranking lady-in-waiting.
After working hard for 15 years, she finally gets the blessing of the Crown Prince Lee Hyun. But after a night of getting drunk, the Prince visits Eun-Woo's chambers and gets intimate with her.
The Prince swears it was a mistake that won't happen again, yet at night, he craves for Eun-Woo's touch.
Gwang-An is a forbidden love affair set against the background of courts and castles will immerse you like no other. After all, what's more attractive than someone you can't have?
20. Do It One More Time by Miti and Googoo
And last but not the least, we have one of the best smut manhwas of all time.
Sunyoung and Daegwang were once college sweethearts who were madly in love with each other. Now it has been eight years since they've been married, and they feel like that spark is all gone.
After a night out with their college friends, they confess to each other that they wish they had never gotten married. The next morning, they're surprised to find out that their wish has come true!
Sunyoung and Daegwang find themselves 10 years in the past, back when they first met. Knowing what their future holds, they decide to not get married and instead enjoy this second chance at being together.
But the couple soon realizes that this one decision can lead to so many aspects of their lives changing forever–including their beloved son Joonsu who has now ceased to exist!
Do It One More Time combines an amazing art style and a compelling storyline that will stick with you long after finishing the last chapter. It's heartfelt, sentimental, entertaining–and above all, sexy! It's no wonder many people consider this to be one of the stand-outs in the world of smut manhwas.
—
Did you like our list on the best smut manhwas of all time?
Whatever kind of story you're in the mood for, there's a smut manhwa that's perfect for you. Whether you like heartfelt and sweet stories or ones filled with sexy scenes and explicit desires, this list has it all!
Get ready to blush and feel hot as you binge through these irresistible stories. Your next favorite might just be on our list!
If you enjoyed this article, make sure to check out our lists of the Best Romance Manhwas, the Best Boy's Love Manhwa, the Best Murim Manhwa and the Best Action Manhwa.