There's something so distinct about Korean fashion. Whilst the basics of most clothing items can be witnessed across different cultures across the world, the effortlessness of how Koreans style together their outfits using timeless and on-trend pieces is simply superb and frankly inspiring.
Korea is considered a global fashion capital and often leads the crowds. Many people around the world look to Korea's fashion scene, which takes inspiration from their traditional and pop culture, for influence.
With the world practically eating up all sorts of Korean entertainment and media thrown at them over the past few years, it's no wonder that certain Korean fashion styles have taken over the world.
Let's have a look at some of the top Korean fashion styles now!
1. Sets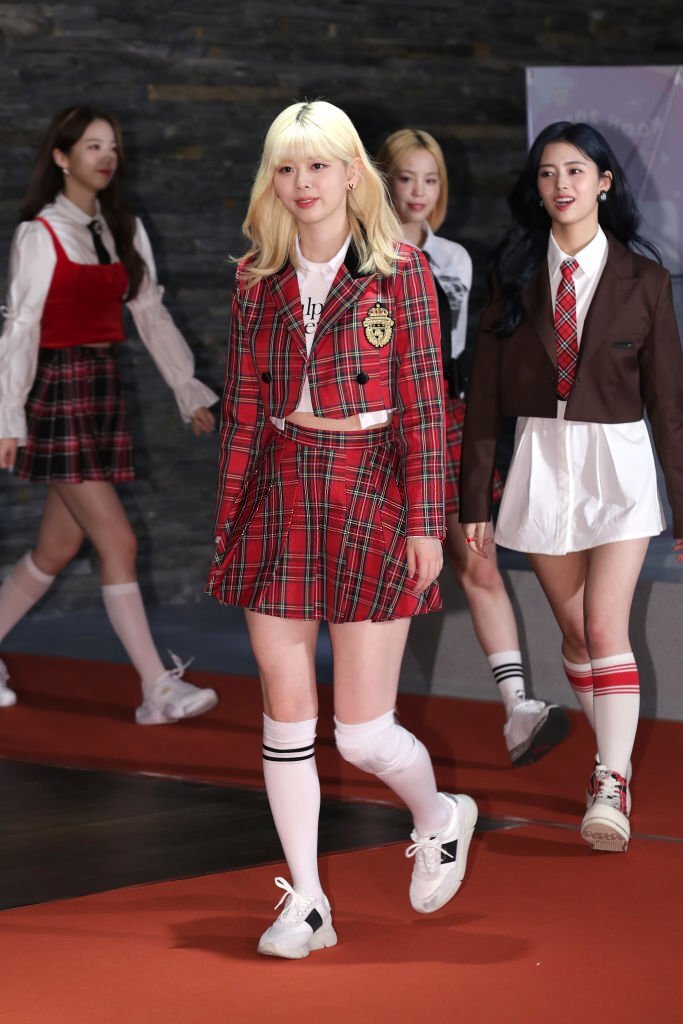 Sets are part and parcel of the Korean fashion style. The super chic and feminine look of a matching blazer and skirt set can be seen across all types of Korean media. From Korean dramas to entertainment awards to guests starring on entertainment shows, you won't experience a shortage of matching set outfits.
The idea of matching sets is something we thought was long forgotten in the past. However, with the revival brought on by Korean fashion, matching sets are no longer a thing of the '70s.
In fact, with the number of fashion brands still pumping out adorable sets all over the world, it doesn't seem like this Korean fashion style will take a back seat anytime soon.
Of course, matching sets are not just limited to a blazer and a skirt. The matching loungewear sets modelled by multiple Korean celebrities are a testament to the comfy and casual Korean style that's fast becoming loved by people around the world.
2. Puff Sleeves
This Korean fashion trend adds a certain sense of luxury and elegance to any outfit, and it's one that's grown fast amongst Korean celebrities, the Korean public and thus around the world.
You can witness many girl groups who have ethereal comeback stages wear outfits with puff sleeves, and these outfits are absolutely standout!
If you have a look at (G)I-DLE's outfits for them 'Hwaa' performances and movie clip, their outfits were a mixture of feminine floral prints and puff sleeve dresses, and they look amazing.
No wonder this trend has taken off in Korea and around the world.
3. Denim Shorts
Denim shorts are a fashion item that is much-loved all around the world. However, you can definitely credit the Korean fashion scene for shedding even more light on just how versatile and fashionable shorts can be.
From being worn to the airport by celebrities to being worn on stage for performances, Korean celebrities are always looking super fresh in summer with their denim shorts.
Need a hit of inspiration? Simply look up Jennie from Blackpink in her famous Sprite ad photoshoot. She totally rocks the denim shorts!
Read More: How K-Pop Idols Lose Weight
4. Oversized Shirts
Oversized shirts are yet another Korean fashion style that has taken the world by storm. The simple yet chic look of an oversized shirt can be worn tucked in with shorts for a more conservative look or by itself as a dress – it's that simple yet versatile.
In line with Korea's obsession with baggy clothing (the ultimate comfort factor!), oversized shirts are a look that's becoming as timeless as denim jeans.
You'll see everyone rocking the oversized shirt in Korea, from celebrities during their day off to students ambling around the streets of Hongdae.
5. Suits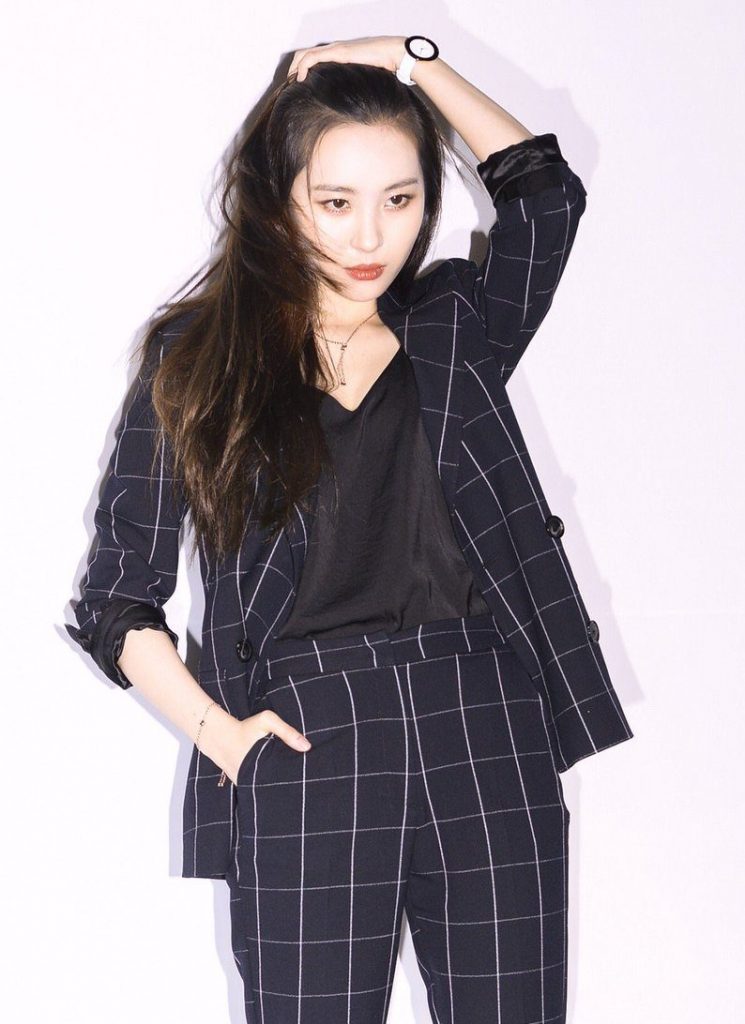 The leading Korean fashion style of wearing suits is similar to matching sets, but the look of a matching suit is infinitely more powerful. Koreans who don the suit as a fashion outfit exude confidence and charisma – just look at celebrities like Sunmi who post their trendy suit outfits on Instagram.
Suits were long thought to be something only corporate businessmen wore; however, the Korean take on this outfit has not only made it fashionable but also suitable for people of all genders and ages.
6. Wide-Leg & Baggy Pants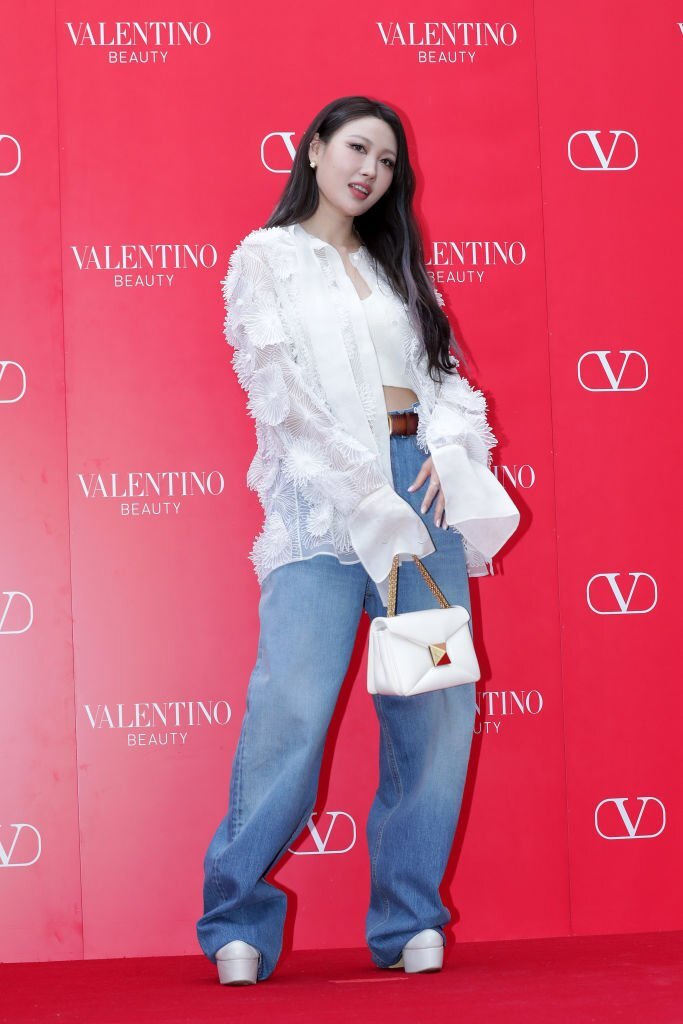 A quintessential part of embracing the Korean fashion style is also embracing the loose, oversized, baggy, and ultimately free-ing look and feel of the wide-leg pants.
Wide-leg pants were the "it" items in the 70s in western countries but were slowly phased out. Nowadays, you'll see this item being worn by every second person in Korea, female or male. It's slowly rolling out around the world again through major fashion outlets such as H&M as well as boutique fashion stores.
Wide-leg pants are the ultimate comfy pants for those who don't enjoy wearing skin-tight jeans or even straights. Their baggy style gives your overall outfit a chic and effortless vibe whilst still being on-trend. It's definitely on its way to becoming a timeless piece in anyone's wardrobe.
Read More: K-pop Airport Fashion – 10 Idols That Killed The Game
7. Fleece Jackets
Fleece jackets are a huge fashion style in Korea, and whilst they've been around for a long time, many people credit Korean fashionistas for making this style popular around the world.
Fleece jackets were a winter item, but as they gradually grew in popularity, they ultimately became a go-to piece for transeasonal wear as well. They're usually layered with standard jeans and a tee for a casual look, but you will often see girls pairing them with dresses as well.
Fleece jackets are a staple in Korea for keeping people warm whilst still looking trendy. They've often been dubbed as 'teddy' jackets for their distinct similarity to looking like the coat of a teddy bear.
Look up Twice's, Tiffany of SNSD's, or MAMAMOO's Hwasa's Instagram for inspiration. If you want to see how this fashion style has transcended beyond Korean borders, you'll see the likes of Kim Kardashian, Selena Gomez, and Hailey Bieber also rocking this look.
8. Statement Hair Clips
You'll find that many characters in Korean dramas exuding the typical cute, cheery, positive vibes will often accessorize their outfits with adorable statement pieces. These statement pieces will often include adorable glittery hair clips that completely change the look of an outfit.
For many, adorning our hair with hair clips was something we did during our childhood, but as we grew older, they became less and less popular until eventually, we stopped using them altogether.
However, as Korean dramas boomed in popularity, so too did the fashion trends that we were unwittingly absorbing as we devoured drama after drama.
Statement hair clips were used in Korean dramas across a range of characters. On one hand, you have the rich and the wealthy, such as Seo Dan in Crash Landing on You and Jeo Man-wol in Hotel Del Luna, who sported sparkling glittery hairpins. On the other hand, you have Bok-Joo from Weightlifting Fairy Kim Bok Joo whose famous red bow clip inspired legions of followers.
Statement hair clips used to be a tacky thing of the past, but nowadays, they're on-trend and can elevate any outfit.
You May Also Like: Modern Hanbok Dresses For Women
9. Bucket Hats
Korean street style has truly transformed over the past decade. Made popular by swaggy and effortlessly fashionable celebrities who prefer the casual, baggy look, the distinct Korean street style of oversized tees, wide-leg pants, and long sweaters is here to stay.
A quintessential part of the Korean street style is, of course, the bucket hat.
Not to be shadowed by the standard cap or snapback, the bucket hat is a much more relaxed and casual headwear that fortunately can be rocked by anyone.
The bucket hat has evolved in style and functionality since it was first made popular. Nowadays you'll find them available everywhere – from big brands such as Nike and Adidas around the world to boutique stores along the underground stations in Korea.
Unlike the other headgear options, the bucket hat offers protection around the entire head, from the forehead through to the back of the neck.
10. Tennis Skirts
Tennis skirts are a quintessential part of the teenage lifestyle in Korea. From Seoul down to Busan, crowds of young female teenagers rock the cute pleated tennis skirt throughout the warmer months.
The tennis skirt fashion trend likely started as a result of the popularity of the schoolgirl concept that many K-pop idol groups showcase during their comebacks.
Read More: Best Korean High School Dramas
The popular variety entertainment show "Knowing Brothers" also has its stars dress up in uniform-style clothing when guesting on their show. After appearances by popular idol groups, there are often many discussions about what they wear. Examples of popular groups who have caused major discussions around their outfits include Blackpink and TWICE.
When paired with a cute cropped top or baggy sweater, the tennis skirt style can transform anyone to look youthful. Whilst this look is incredibly popular amongst teens and college students, you will come across women of all ages rocking this style.
—
We hope you enjoyed reading about these fun and versatile Korean fashion styles that you can adopt right away. From the baggy pants for a more street look to the statement hair clips for a flirty look, no style has been left untouched.
Whether you're a conservative dresser or prefer to wear show-stopping outfits, these 10 Korean fashion styles can be trendy updates to your wardrobe right now.