Everyone knows it: BIGBANG changed the game even before Kpop was a thing. Nobody did it like them, and maybe no one else will.
But what does it take to win the heart of the kings of Kpop? Do you have to be stylish, funny, and gorgeous to be their fantastic baby?
In this article, we tell you all about the ideal type of your favorite BIGBANG member. So keep reading to find out if you have a shot at becoming the queen of Kpop's kings!
G-Dragon Ideal Type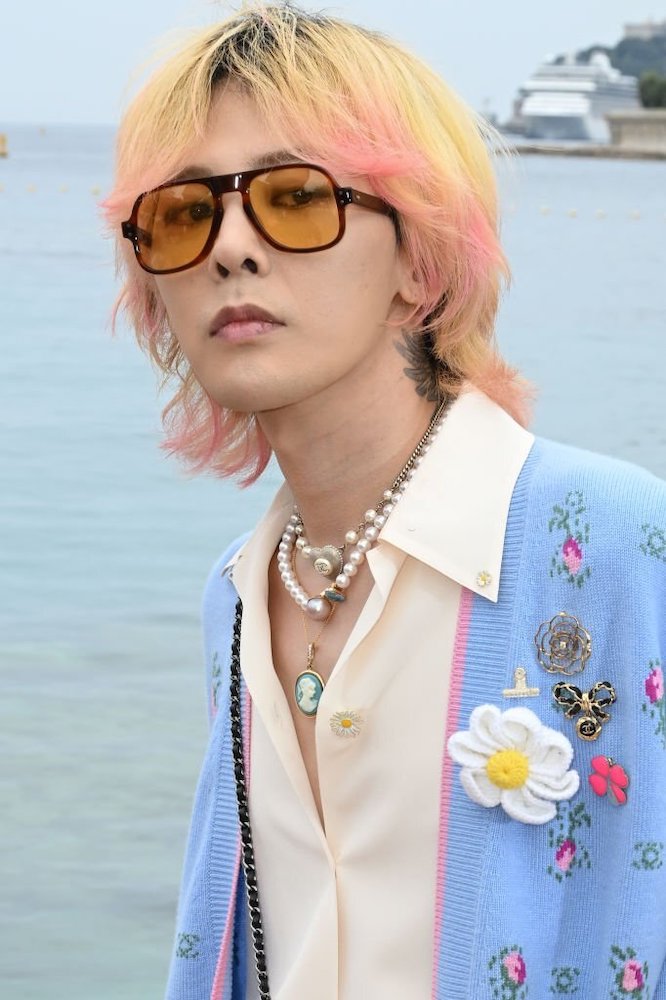 G-Dragon made history in Kpop not just for his music, but also for his fashion moments. So it comes as no surprise that stylishness comes first in his ideal type. Girls who are chic and have great fashion sense have an easy way to G-Dragon's heart.
Got great kitchen skills? Another way to G-Dragon's heart is through his stomach. So girls who can cook well also stand a great chance with our leader.
It also looks like being a leader since 2006 influenced G-Dragon's ideal type. He also likes someone who's a natural leader with a strong personality.
But there are bonus points for girls with lots of aegyo. Definitely brush up on your duality skills! Practice switching from cute to fierce if you want a shot at G-Dragon.
Finally, G-Dragon once shared that he's the type who enjoys the chase. He likes it when girls run away when he tries to get close.
T.O.P. Ideal Type
As BIGBANG'S visual, T.O.P. has certain physical qualities he likes in a girl. His ideal type is someone with a defined facial feature and a face that stands out. And like G-Dragon, being fashionable is also a priority for T.O.P.
But for T.O.P., classiness definitely goes beyond fashion. Elegance should also show in one's language and actions. T.O.P. is into girls who speak gracefully and don't curse. He also finds it attractive when someone is respectful and well-mannered.
Alcohol is also a no-no for T.O.P's ideal type. He would rather date a girl who doesn't drink alcohol.
On a deeper level, T.O.P.'s ideal type is someone who's wise. He likes a girl who can teach him great things so he can grow into a better person.
Taeyang Ideal Type
Taeyang once shared in this radio interview that he doesn't really have an ideal type. Instead, he prefers to spend time with someone and get to know them well to see if he likes them.
But generally, our down-to-earth vocalist isn't picky with his ideal type's looks. He just has one condition: his ideal type should only look at him.
There's some sad news for those wishing their luck with Taeyang, though. Our main vocalist has been married to actress Min Hyo Rin since 2018. Try your luck next time!
Read More: NCT Ideal Type Of Girls
Daesung Ideal Type
Smiley and hardworking girls rise up! In this COUNTDOWN LIVE, Daesung said that he finds it attractive when a girl smiles. No wonder he's nicknamed BIGBANG's "smiling angel." He really has a penchant for smiles!
As our very diligent lead vocalist, Daesung is similarly attracted to girls who work hard. Don't be afraid to break a sweat since Daseung appreciates your hard work!
And while our maknae may seem all goofy and chill, he's actually looking for something serious in his ideal type. He likes girls who will understand his job so they can give him support. Daesung is into someone whom he can lean on whenever he needs strength.
—
Still have a shot at being the queen to the kings of Kpop? Or did this list of BIGBANG ideal type break your heart?
BIGBANG members have diverse ideal types. Looks are important for some. But for other members, it's all about the connection! Hopefully, this list of BIGBANG ideal types helped you learn more about your bias.
For more info about your favorite K-pop idols, you can read these blog posts: